HOW TO START A WORDPRESS BLOG ON BLUEHOST
How to start a blog with Bluehost, a blogging platform, powered by WordPress. It is not as hard as you may think actually, it is the perfect platform for blogging beginners. Follow this written tutorial to help you get started on your blog today. Plus, when create a your blog through Bluehost their customer service will assist in any questions and setup issues.
Today you will learn all about creating a blog on your own. "So, how do you start a blog"? Ask no further – let's do this!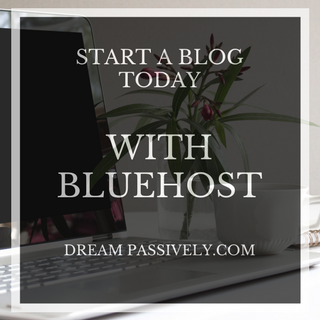 Click here to start a blog on WordPress, then use the tutorial below for the easy directions.
Read more about why you should pay for blog hosting here.
It's recommended to start with a self-hosted site when starting a WordPress blog. Why? Here are some main reasons:
It's easy to use, follow my simple tutorials on how to get up and running below using Bluehost. I highly recommend them.
Bluehost offers technical support (take full advantage of it, I have).
You get a FREE domain name using Bluehost.
WordPress through Bluehost is FREE.
Bluehost is really affordable
And you will have more freedom when you are self-hosted, especially if you want to monetize your blog.
But, first thing first, you'll need to head on over to Bluehost to do any of this. There are many web hosting companies out there, but Bluehost is honestly one of the best. There is a reason why many bloggers choose Bluehost for their web hosting needs.
REGISTER YOUR DOMAIN
Your domain name is the name of your blog. When choosing it, ensure that you use simple and special words. It should include words that you can easily remember. I know, this can be tough (it was for me), but you can do it!
You can consider using keywords to create your domain. These are the phrases that you expect the public will be randomly typing on Google when searching for your content. My domain name came about by combing my nickname (Belle) and budgeting. Simple, but catchy. Yea?
You can always get your domain name directly through Bluehost, to make it easier. If you do this, you can get a FREE domain for the first year as long as you buy 12 months worth of Bluehost web hosting. This makes it well worth it to sign up for at least 12 months of hosting as you will be saving a good amount of money this way. You also get a cheaper monthly price when you buy at least 12 months of hosting, so the free domain just makes it even better. If you decide to get the free domain, just continue to the next step as you can buy your hosting and get the free domain all in one step.
PICK A PLAN – THE "BASIC" PACKAGE IS MOST LIKELY ALL YOU'LL NEED.
SET-UP WEB HOSTING
A web host is a company that provides server space where your website can be stored online. One of the best web hosting companies that I highly recommend is Bluehost. Surprised?
As I mentioned before it has an incredible response time, a great customer support team and works great with different blogging platforms such as WordPress. No surprise there!
INSTALL WORDPRESS
This is a very simple procedure that can be done with just a few clicks inside of your web host. Once you install this, you will be doing most of your tasks from your WordPress admin platform.
The best part, it's FREE to create a WordPress blog on Bluehost.
In Bluehost, click on the hosting tab and then the panel tab. Scroll down and select Install WordPress.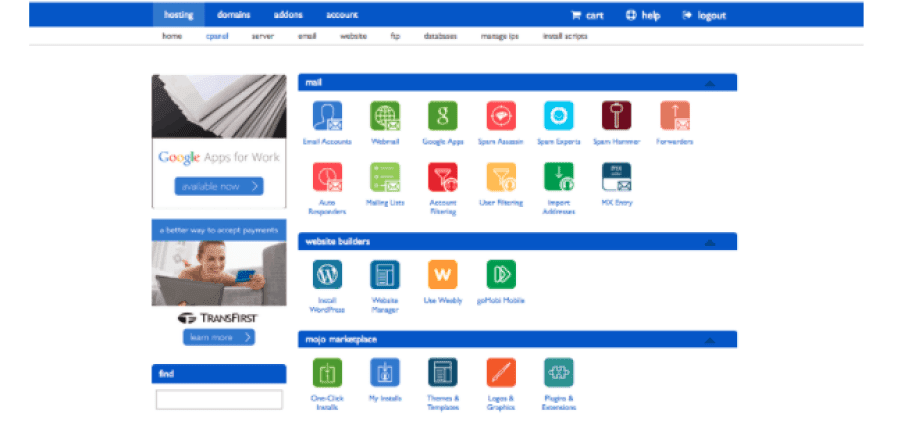 CONGRATS! You now have a WordPress blog. You will have to work on producing high-quality, and useful content. Good luck!
FUN PART: DESIGNING YOUR BLOG!
WordPress blogs are easy to design since they have lots of free and affordable themes. For free themes, log in to your WordPress admin platform and go to Appearance > Themes. Choose your free theme and install it from there.You can also head to premium theme websites, such as StudioPress or Foodie Pro  (I love Foodie!) among others and buy your favorite theme. With time, if you get bored with your blog's appearance, you can simply change themes without affecting your images or content, thanks to the excellent feature by WordPress that allows users to switch themes with a few clicks.
If you ever have any questions after signing up with Bluehost, please ask away in the comments or send me an email at ebonydad2016@gmail.com and I'll try to help as best I can.
DO YOU HAVE A BLOG? WHAT WERE SOME MISTAKES YOU MADE WHEN YOU CREATED YOUR BLOG? SHARE THEM BELOW!  HOPE YOU ENJOYED MY TUTORIAL ON HOW TO START A WORDPRESS BLOG ON BLUEHOST.